Newport, RI – Middleborough, MA
Distance: 48 miles (76.6 km)
Elevation Gain: 1,990 feet (606.6 m)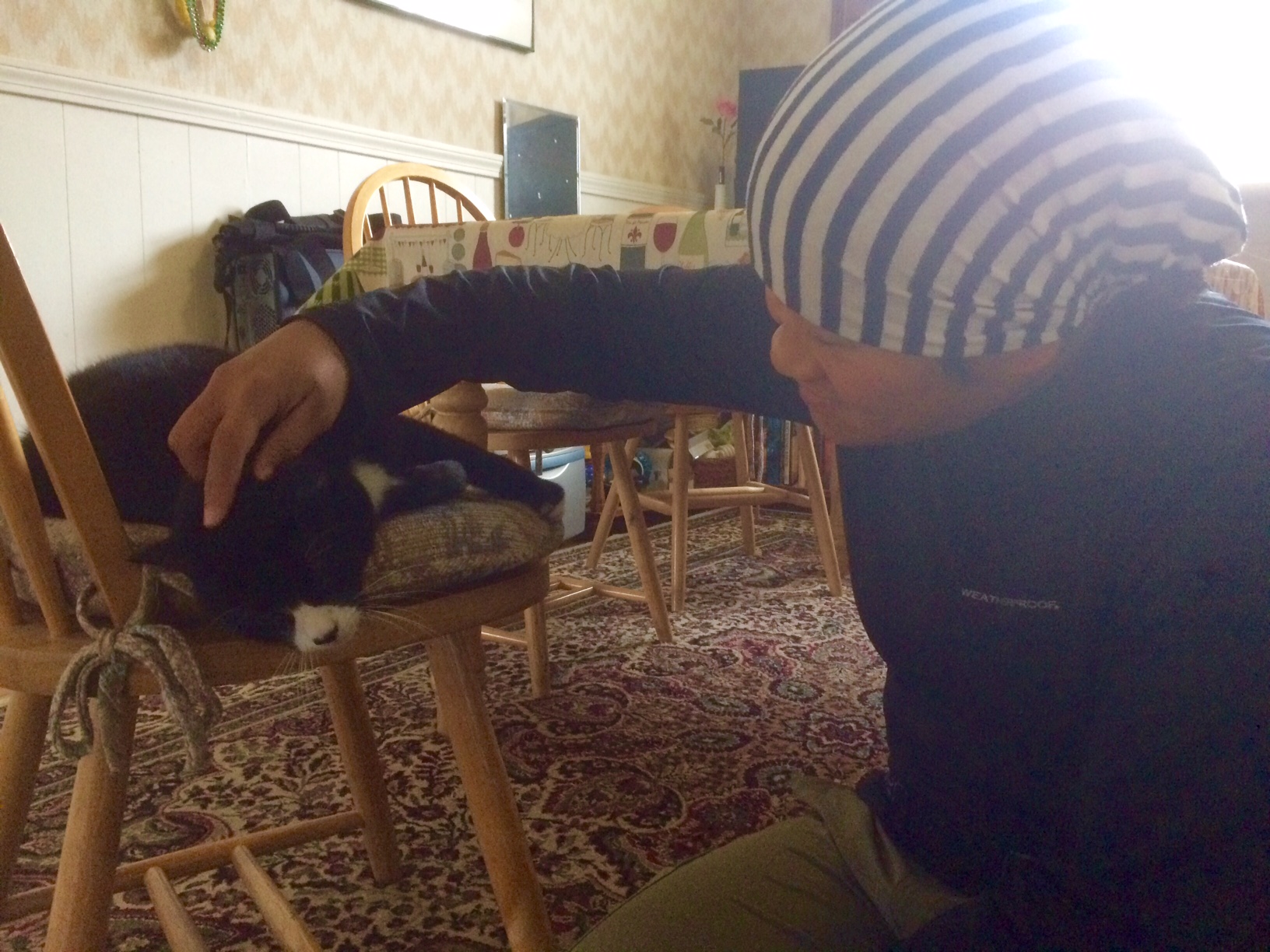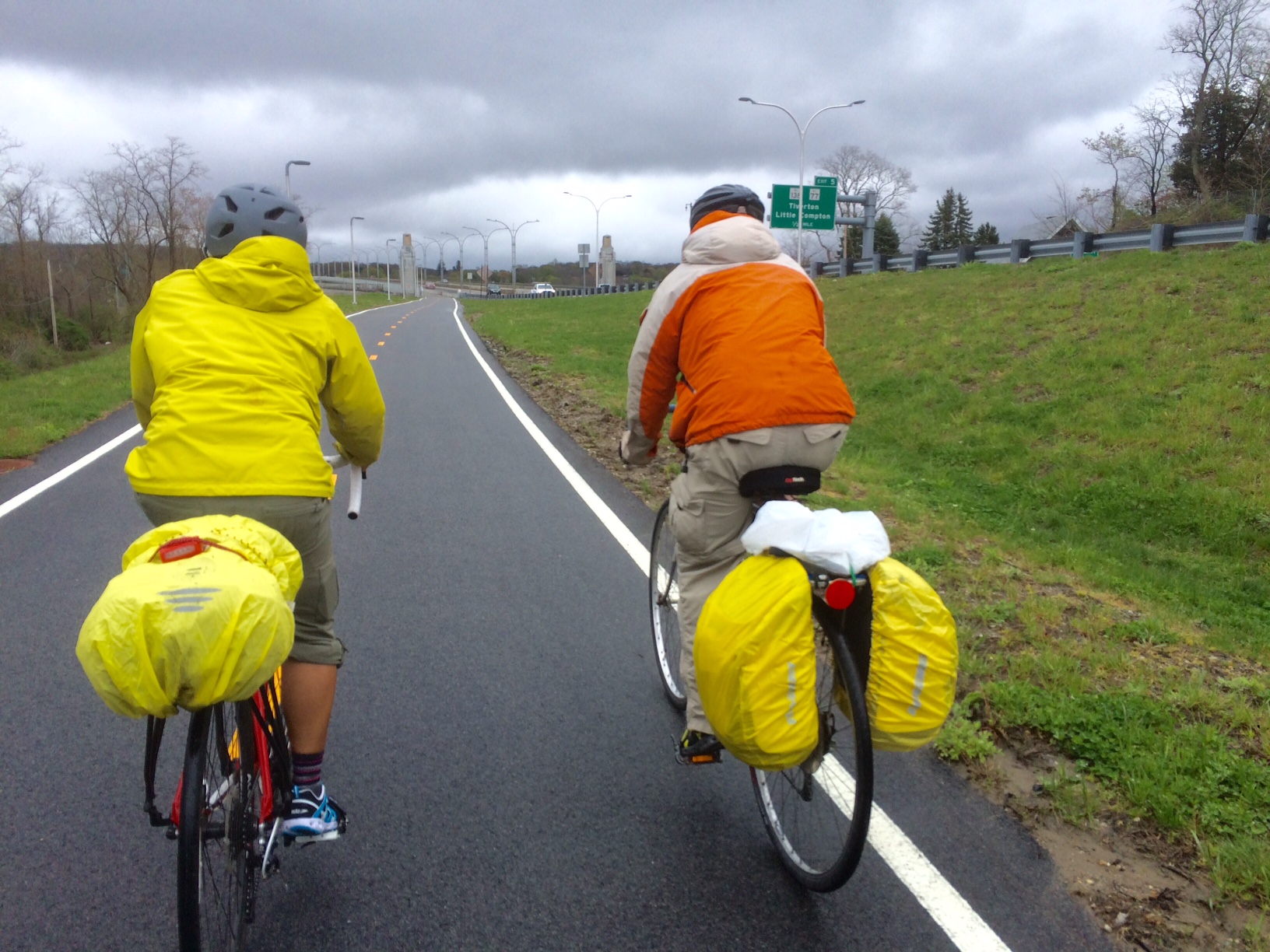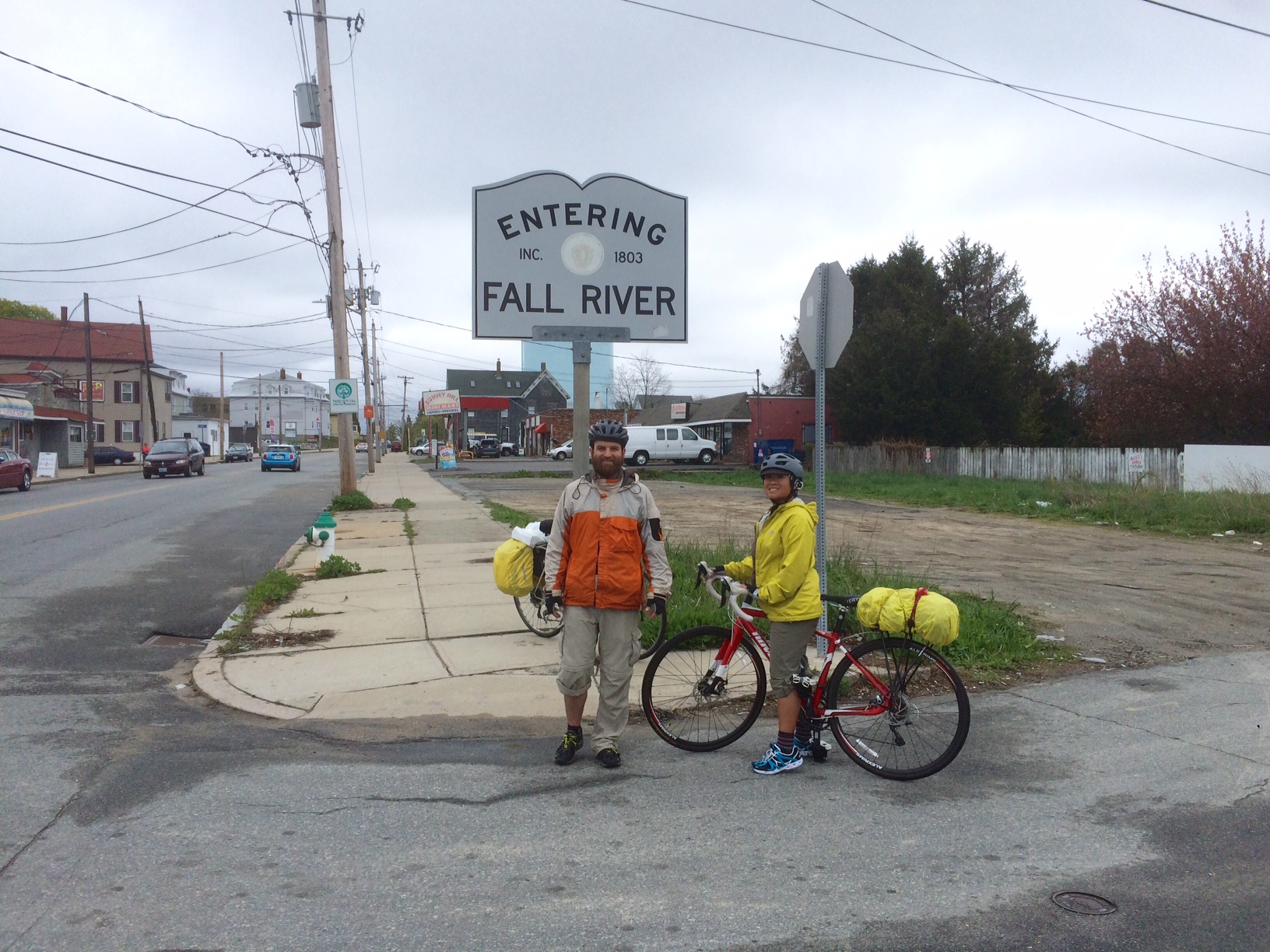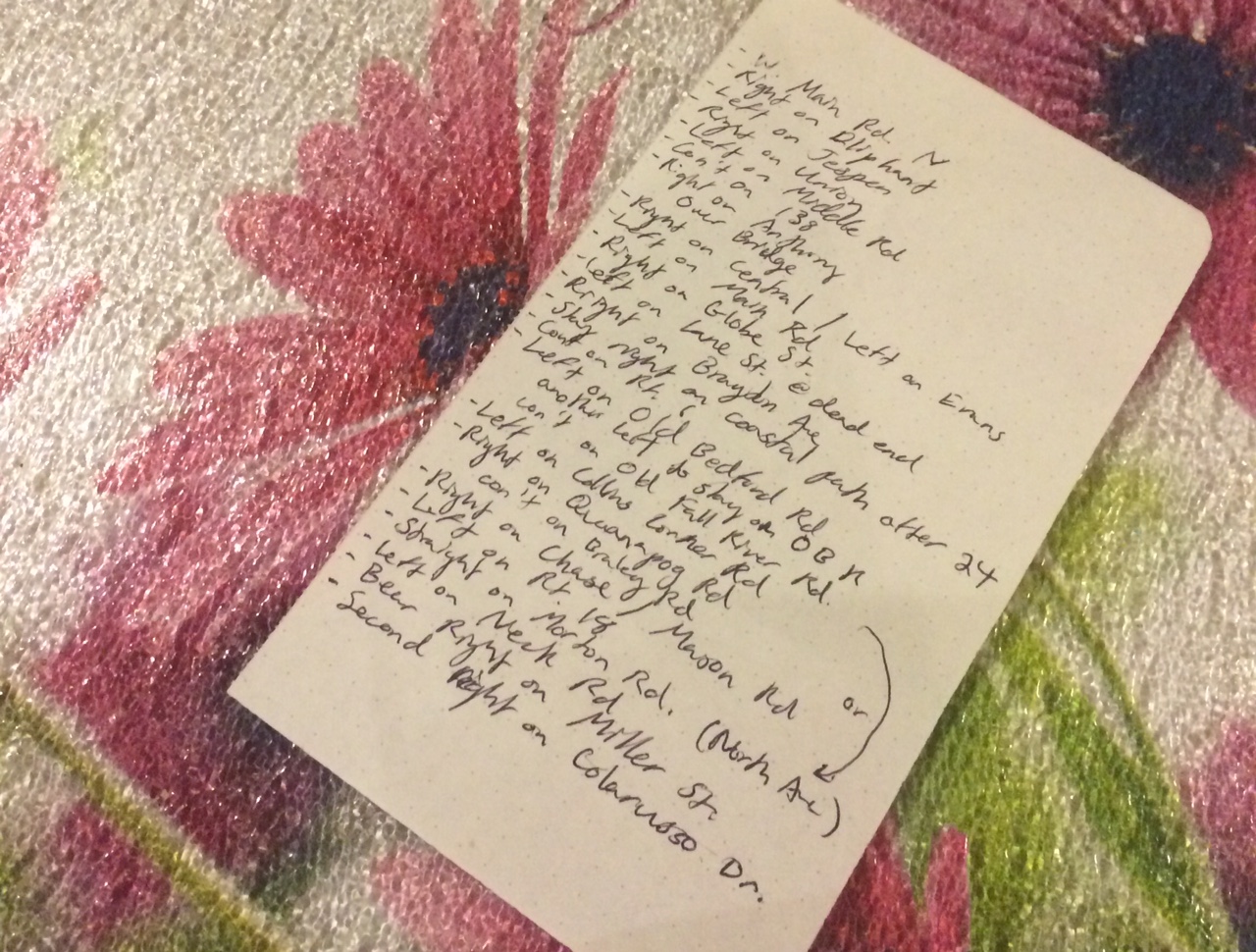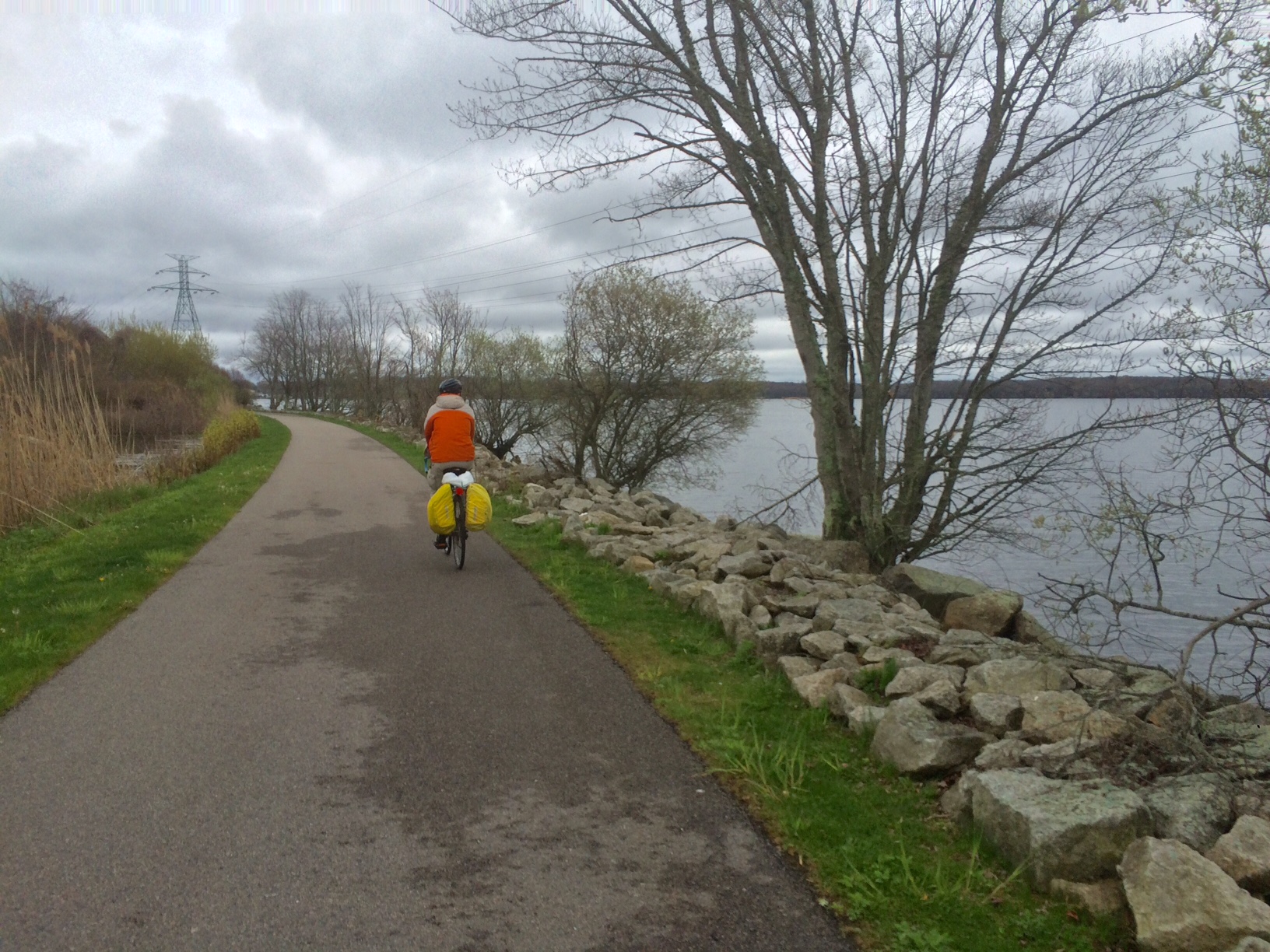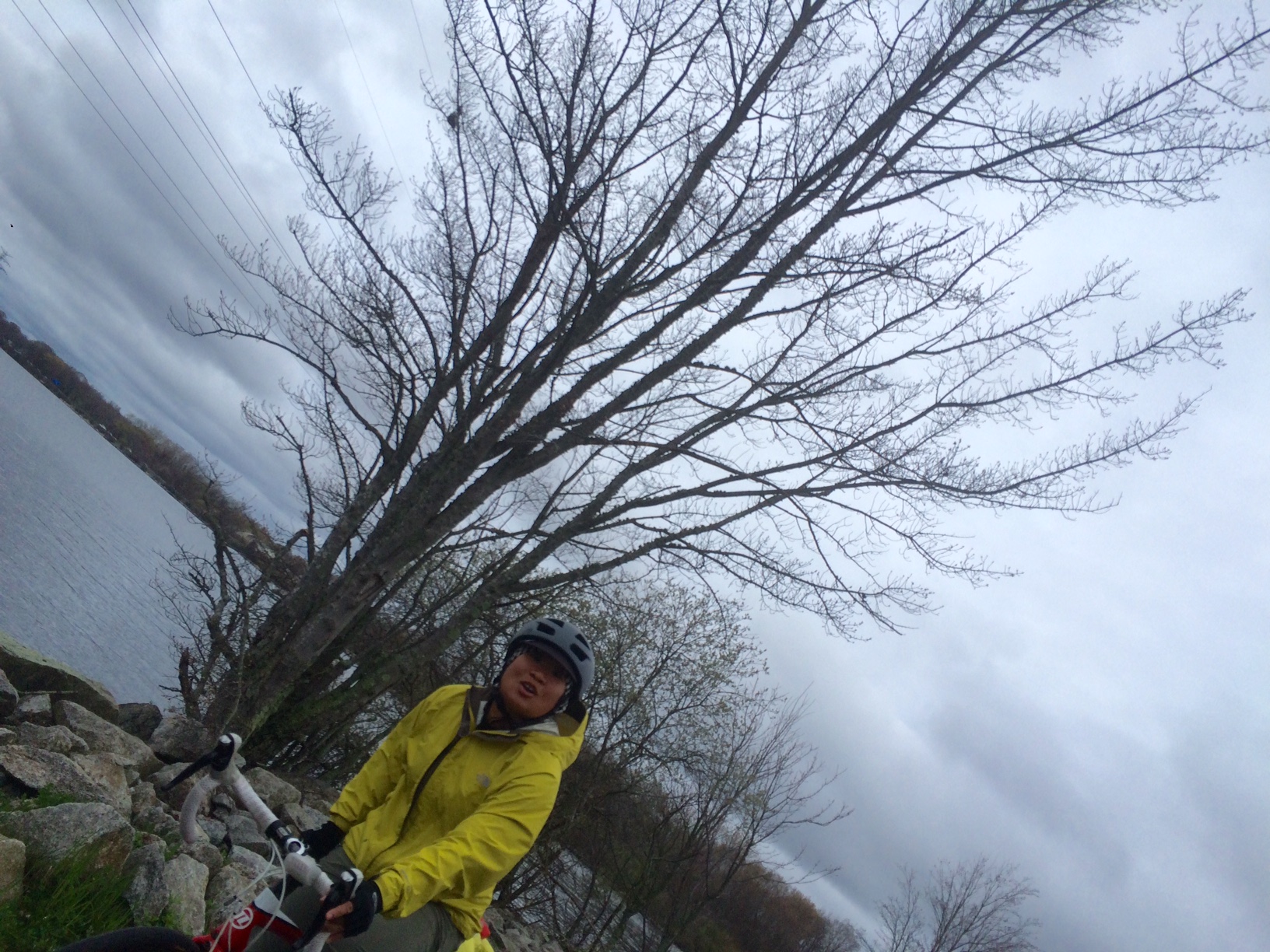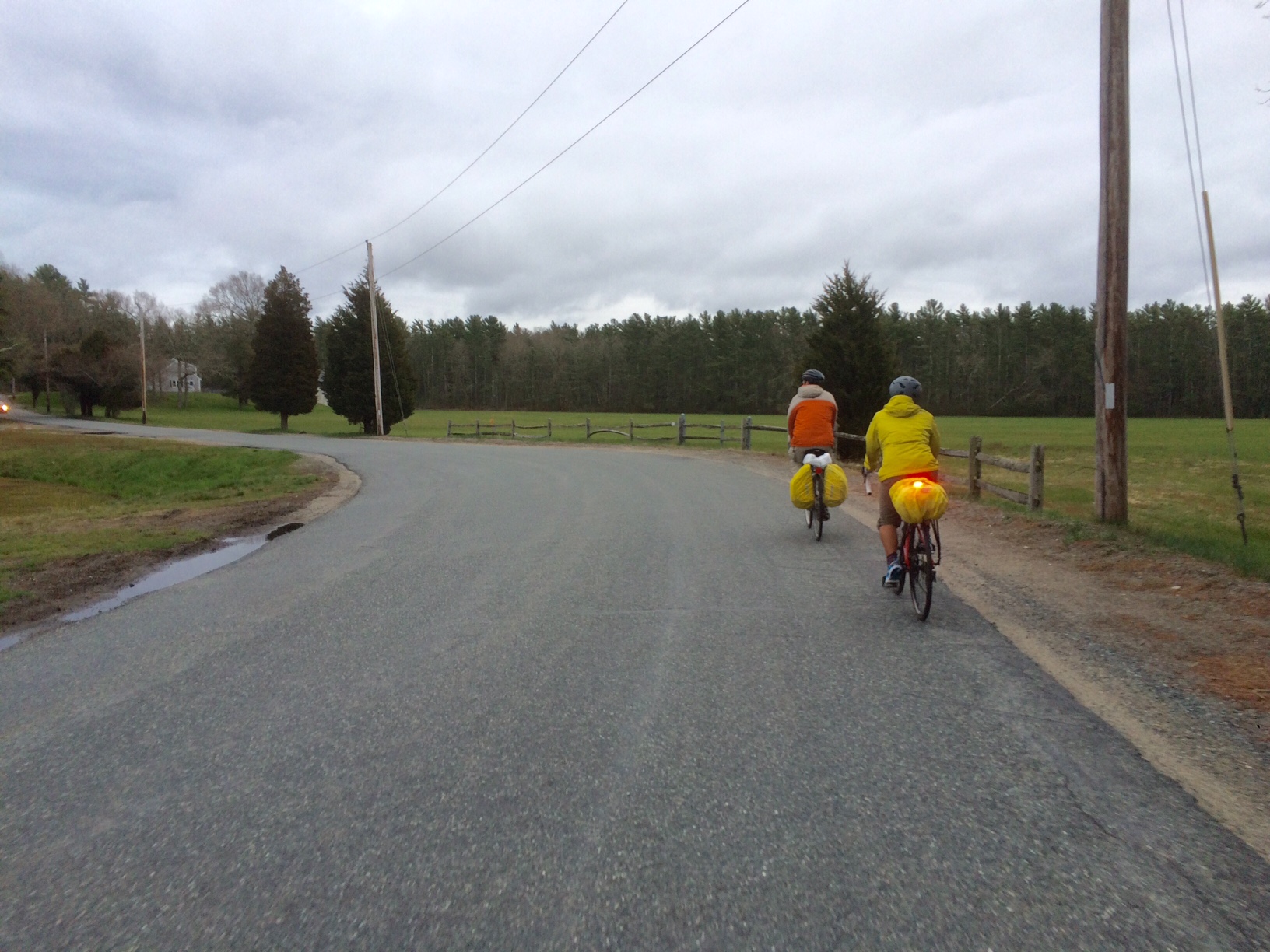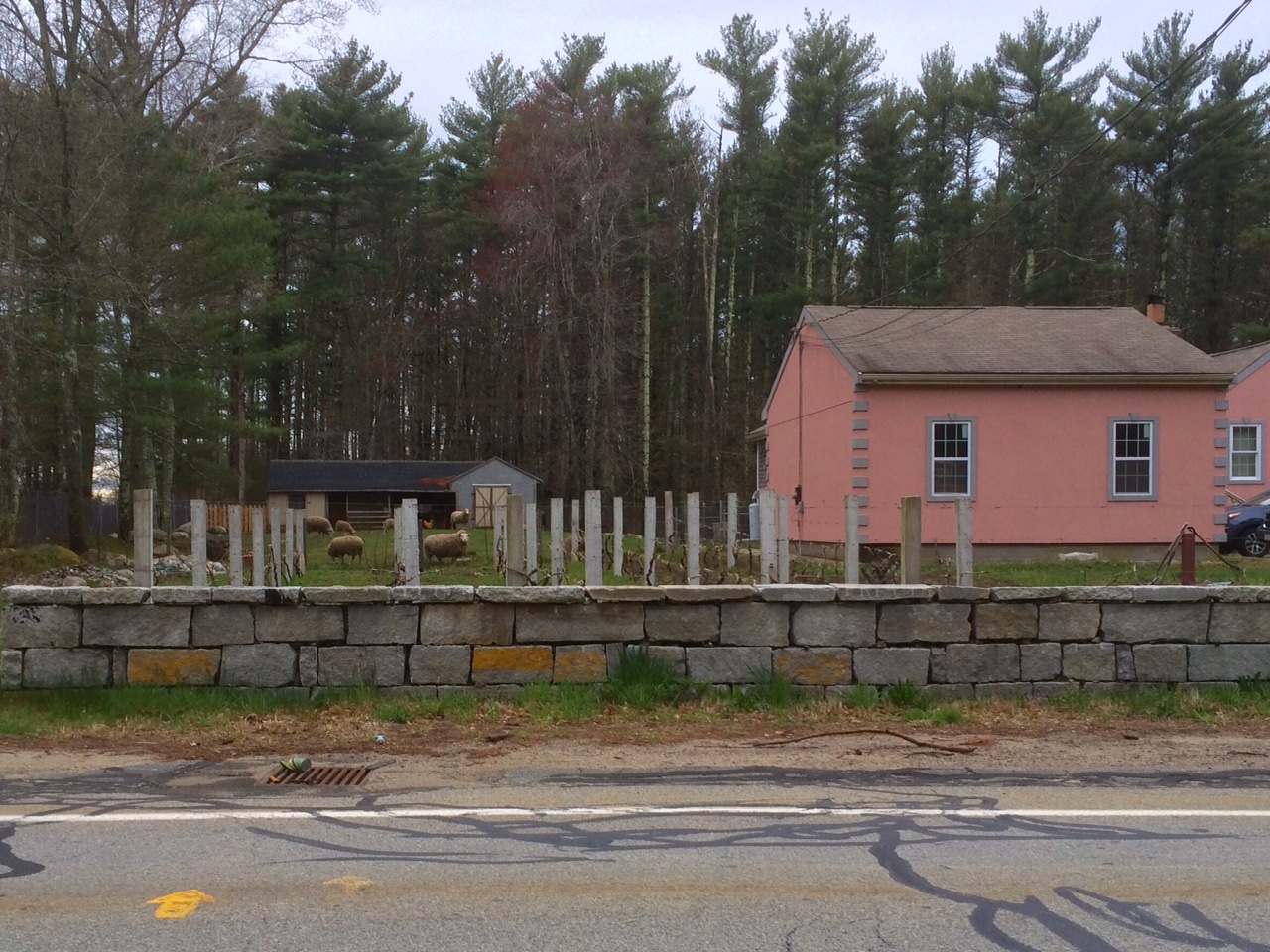 What a relaxing morning, chatting with our hosts, Sondra and Mary (and their cat Mittens), as we waited out the rain. We felt immediately at home, and loved hearing stories about their biking and canoeing trips, families, and cats. Amazing, inspirational, generous spirits, and hilarious to boot.
In order to stabilize our bikes on Sondra's pick-up truck last night, we had to remove our front wheels. I was a bit anxious about that, since my front brake has been a reoccurring problem in NYC. When we tried to put our bikes back together this morning, my brakes couldn't be adjusted and aligned correctly. Matt diagnosed the problem—a tiny spring on one side bent out of shape, and in need of a pro. So we headed out in the rain to a bike shop in Newport for new brakes.
We lost time to the rain and bike repair, and didn't get going until close to 2 pm. It felt like late morning to me—I've gotten used to our routine of setting out early. When I saw a school bus full of kids, I thought, how strange that they were heading to school so late!
We couldn't avoid a few busy roads leaving the island, but eventually made it to the bridge between Portsmouth and Tiverton—a beautiful bike path. We arrived in Fall River around 4 pm and stopped for a late lunch / early dinner—excited to have reached our home state by bike! We just needed to make it to our Airbnb in Middleborough, MA before dark. We cut it pretty close, arriving just after 8 pm, covering 48 miles today.
Our host Paul is a motorcycle/car enthusiast who's also a bigger Star Trek fan than Matt & Jen. He was telling us that he and his family love feeding the neighborhood raccoons, and they used to sometimes let them into the house—he's had up to 10 running around inside!
Grateful Matt has been keeping us safe, relatively dry, and moving forward. Incredible how he's been planning around the weather and still getting us to scenic and peaceful bike paths.